2021 Jaguar F-PACE MPG

As you drive down the Staten Island, Westfield, and Warren roads, fuel economy is a top concern. At Ray Catena Jaguar of Edison, we want to share the 2021 Jaguar F-PACE MPG figures with you.
This luxury SUV offers four impressive engines. Your exact efficiency numbers will depend on the one you choose. In this guide, we'll cover the figures for every powertrain, so you can find the perfect match! Learn all you need to know about Jaguar engines, below.
Shop the new 2021 Jaguar F-PACE here!
Jaguar F-PACE MPG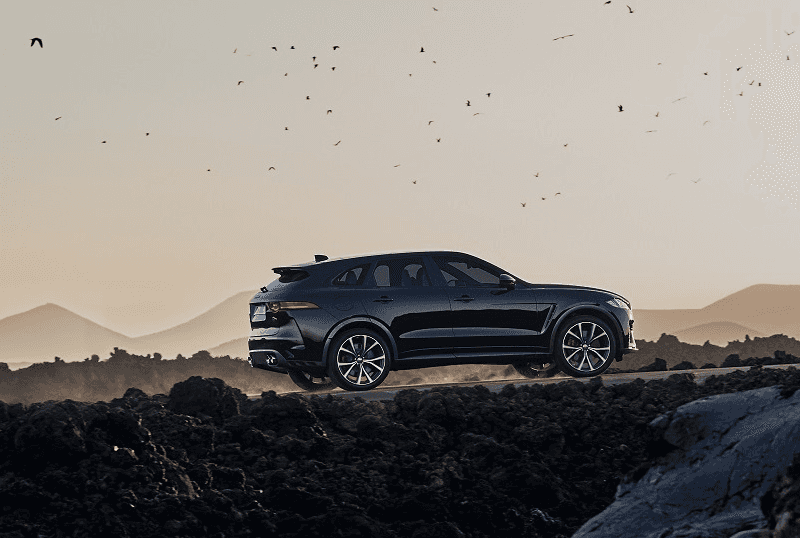 What is the fuel economy of the Jaguar F-PACE? At its most efficient, this luxury crossover sees an EPA-estimated 26 city/33 highway MPG. These kinds of figures really stand out in the segment and will help you cut down on your trips to the pump. It's all thanks to the available turbodiesel engine!
Of course, there are three more powertrains to consider, too. Let's examine their fuel economy numbers in detail:
2.0L turbocharged 4-cylinder—EPA-estimated 22 city/27 highway MPG
3.0L supercharged V6—EPA-estimated 18 city/23 highway MPG
5.0L supercharged V8—EPA-estimated 16 city/21 highway MPG
As each successive engine becomes more powerful, it drops a bit in terms of fuel economy. Even the Jaguar F-PACE SVR, though, with that potent V8, puts out some solid highway MPG figures.
Read the full 2021 Jaguar F-PACE review here!
Secrets of the Ingenium Engines
So, what makes the Jaguar F-PACE so efficient? It runs on the Ingenium range, the powerful Jaguar breed of engine that enhances every aspect of performance. These engines are designed for an effortless balance of power and efficiency. Their all-aluminum construction keeps them light, too.
The turbodiesel and 4-cylinder gasoline engines are Ingenium engines. They use a computer-controlled, adaptive engine cooling feature to help them run as efficiently as possible. Plus, they pair with a smooth and efficient 8-speed automatic transmission that always puts fuel economy front and center.
This luxury vehicle's lightweight aluminum architecture plays a role in fuel economy, too. Much like the engines, it keeps the Jaguar F-PACE light and athletic and better able to cut through the air ahead!
Beyond MPG: High Performance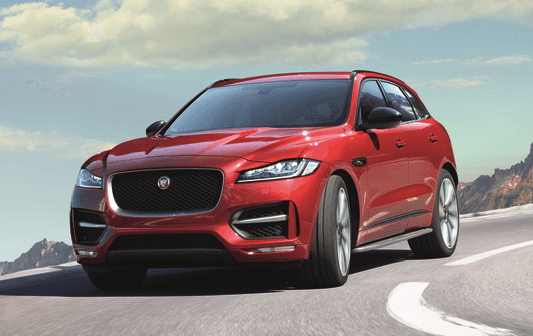 Acceleration is never a problem in the Jaguar F-PACE. This luxury vehicle moves fast, with 247 horsepower or 296 horsepower on tap from its base turbocharged 4-cylinder. Opt for the efficient turbodiesel engine, and you'll still see a solid 180 horsepower.
The supercharged V6 and V8 are where the real fun lies. With the former, you can churn out up to 380 horsepower and make highway merging a breeze. The supercharged V8 is out of this world, with a robust 550 horsepower on tap! You can blast from 0 to 60 MPH in a smooth 4.1 seconds.
See the 2021 Jaguar F-PACE in Action
Reading about the 2021 Jaguar F-PACE MPG and engine specs is one thing. Seeing what this luxury SUV can do is another entirely. To get a feel for the driving dynamics, set up a test drive at Ray Catena Jaguar of Edison.
We'll get you behind the wheel. Take the F-PACE for a spin and see whether it feels right for the roads of Staten Island, Warren, and Westfield!
Contact us to schedule a test drive today!