2021 Jaguar I-PACE Review


As the first all-electric model from Jaguar, the 2021 Jaguar I-PACE has a high bar to clear. If its attention from Staten Island, Westfield, and Warren shoppers is any clue, this crossover is a roaring success.
At Ray Catena Jaguar of Edison, we want to give you a closer look. In this car review, we'll delve into the I-PACE electric SUV and help you learn all about it. Discover whether its sleek style, punchy performance, and incredible efficiency are just what you need!
2021 I-PACE: A True Stunner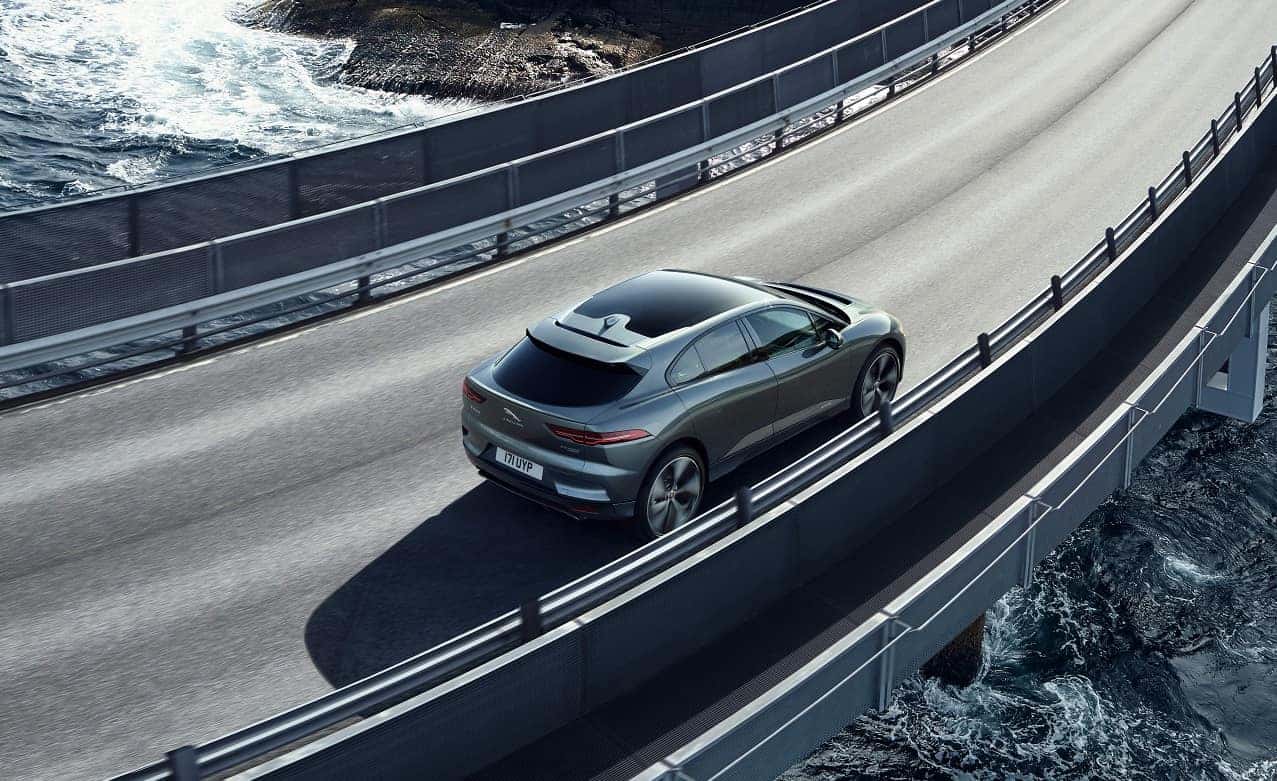 At your first glimpse of the 2021 I-PACE, you'll want to stop and stare for as long as possible. It's difficult to drink in this ride's style in just one glance. In many ways, its silhouette feels more sedan-like than SUV.
A lot of that comes down to a unique design. The driver's cabin sits low, with sweeping fenders and a high, tapering waistline. Flush door handles, a rear diffuser, and a curvaceous roofline all enhance this vehicle's aerodynamics. They're a boon for style, too!
Optional premium LED headlights cast a fierce, bright glow on the road ahead. Meanwhile, striking colors ensure the I-PACE gets noticed by passersby. The signature Photon Red paint makes this SUV look bold, bright, and ready for business, even while standing still.
Learn about the awards the 2019 Jaguar I-PACE received here!
A Performance to Remember
Once you've gotten past this SUV's smart looks, you can slide into the driver's seat and start the engine. The Jaguar I-PACE is powered by a 90-kWh battery and two electric motors. With 394 horsepower and up to 512 lb-ft of useable instant torque, you can accelerate with ease.
In fact, this powertrain propels the I-PACE from 0 to 60 MPH in a blisteringly quick 4.5 seconds. The vehicle doesn't use a conventional transmission, either. JaguarDrive Control™ instantly delivers acceleration with no lag and no gearshift interruptions—all at the press of a button!
This ride's Active Air Suspension improves aerodynamics even further. If you're traveling at speeds over 65 MPH, it automatically lowers the vehicle by 0.4 inches and helps you hug the ground.
All-Electric Efficiency in the I-PACE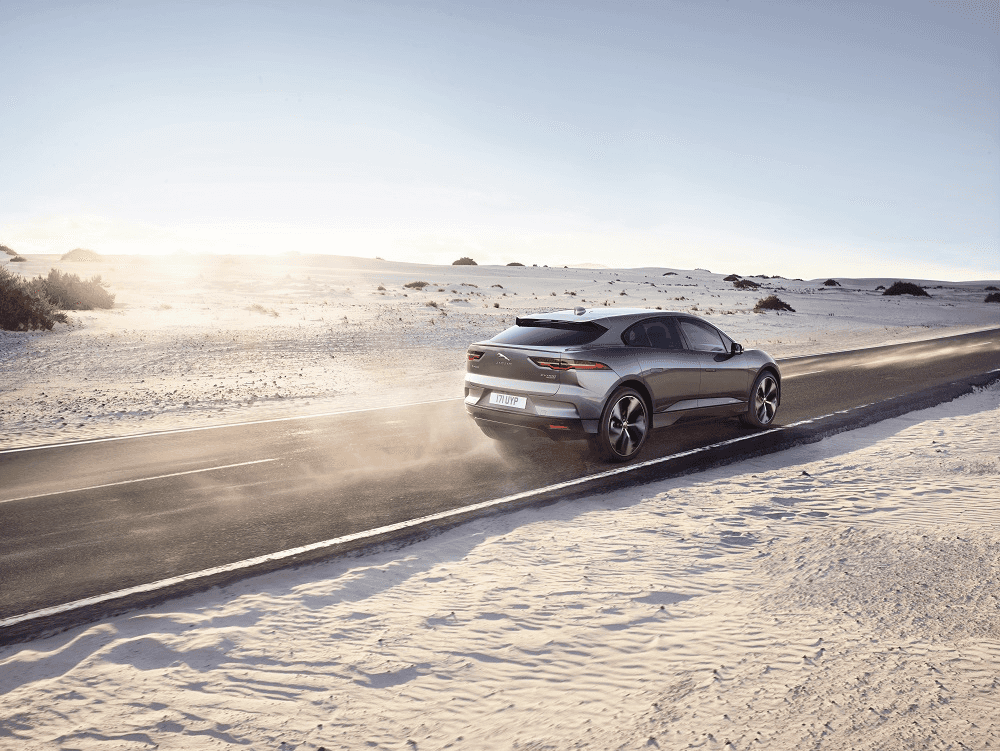 When you prowl the roads in the I-PACE, you can take pride in doing so efficiently. This electric SUV can travel up to 234 miles on a single charge! That goes well beyond what you'll need for the daily drive. In fact, it may cover your next road trip, too.
How long will you need to charge the I-PACE to harness that energy? With a DC 50-kW fast charger, you can charge the I-PACE battery to 80 percent in just under an hour and a half. Meanwhile, a 220-volt home charger can do the same in 10.1 hours. Plug in your SUV overnight, and it'll be ready to go when you are!
Test Drive the Jaguar I-PACE Today
Who knew an electric SUV could be this much fun? To really understand the 2021 Jaguar I-PACE, you may want to get behind the wheel. At Ray Catena Jaguar of Edison, we can help you make that happen.
Contact us to schedule a test drive. Take the I-PACE on the roads of Warren, Westfield, and Staten Island and see whether it suits your needs!