Jaguar E-PACE vs Audi Q3

Small luxury SUVs are a comfy, deluxe way to explore Staten Island, Westfield, and Warren. Vehicles like the Jaguar E-PACE and Audi Q3 really stand out in the segment. We want to show you what each of these crossovers bring to the table.
You'll find them fast, practical, and loaded with technology, but which one is ideal for you? Read ahead about the Jaguar E-PACE vs. Audi Q3 and discover that for yourself. If you want to learn more, contact us at Ray Catena Jaguar of Edison!
E-PACE vs Q3: In-Car Technology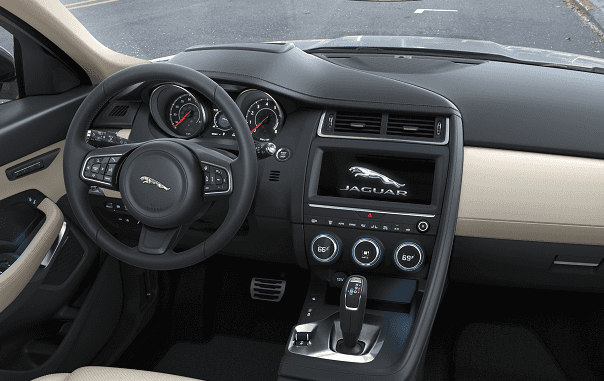 The E-PACE and Q3 are all about connectivity, and it starts with the infotainment systems. The MMI® system in the Audi will come standard with an 8.8-inch touchscreen, although a 10-inch screen is available. The E-PACE goes even further, making a 10-inch touchscreen a standard feature.
Another advantage of the Jaguar E-PACE? The InControl® Touch™ Pro system offers four customizable home screens. You can personalize it to display the features you use most. Both vehicles, however, offer voice controls to make things that much easier when you drive.
With options for navigation and smartphone integration, you can stay connected in more ways than one in these luxury crossovers.
High Performance for Your Adventures
What do the Jaguar E-PACE and Audi Q3 offer in terms of performance? We're glad you asked. The Q3 will have just one engine available: a 2.0-liter turbo 4-cylinder that cranks out 228 horsepower. It's more than capable of jetting you from Point A to Point B.
The E-PACE, however, has more options—and more powerful ones at that. It also runs on a 2.0-liter turbo 4-cylinder, but you'll get 246 horsepower in the base trim. The R-Dynamic trim runs on the same engine, but it's been tuned to produce a roaring 296 horsepower. It makes for an even more dynamic drive.
Need more traction on the road? When winter rolls around and the roads become icy, you'll appreciate these cars' standard all-wheel drive (AWD). With power delivered to all four wheels, you'll have grip when you need it most!
Luxury SUVs: Space for Essential Cargo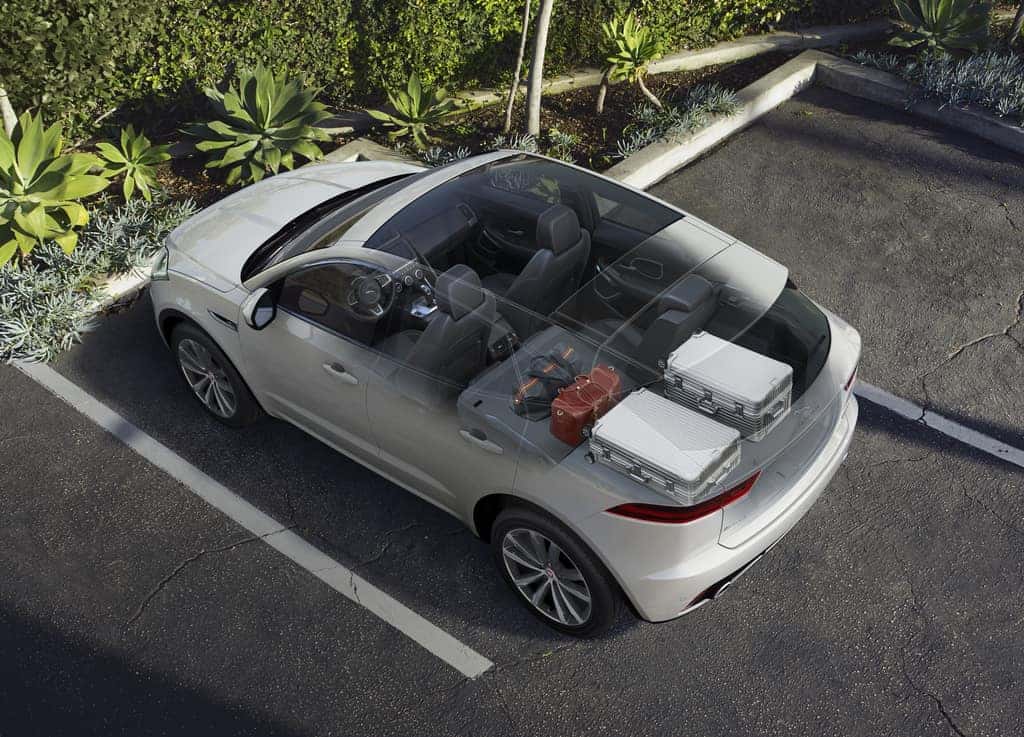 We're sure you'll want to bring plenty of gear along for your adventure. The Jaguar E-PACE and Q3 make storage easier than ever. Both offer split-folding rear seats that allow you to fill more than 52 cubic feet of space with all your essential items.
However, with those rear seats in place, the E-PACE takes a huge leap forward. It offers 24.2 cubic feet of space, which gives you plenty of space for luggage for a family of five. While the Audi Q3 has more space available than in past model years. Its 18.7 cubic feet, though, falls short of what you'll find in the Jaguar.
Jaguar E-PACE vs Audi Q3: Which Will You Choose?
We hope you found this car comparison of the Jaguar E-PACE vs. Audi Q3 to be useful.  As shoppers across Staten Island, Warren, and Westfield can see, these luxury SUVs are highly capable. A major choice awaits as you consider the Jaguar E-PACE and Audi Q3.
However, if you value performance, cargo space, and infotainment, the E-PACE has some key advantages. Want to see it up close for yourself? Just schedule a test drive here at Ray Catena Jaguar of Edison. We'll get you in the driver's seat for some firsthand experience!