Jaguar I-PACE MPG

Ready to cruise the streets near Staten Island, Westfield, and Warren more efficiently? The Jaguar I-PACE MPG fuel economy makes this electric SUV a compelling choice. At Ray Catena Jaguar of Edison, we want to help you explore every factor in this car's efficiency.
Below, you'll learn about so much more than just miles per gallon. From an aerodynamic exterior to some innovative engineering, see why this Jaguar is light on its feet as it prowls the concrete jungle!
Shop the new Jaguar I-PACE inventory here!
Jaguar I-PACE Miles Per Gallon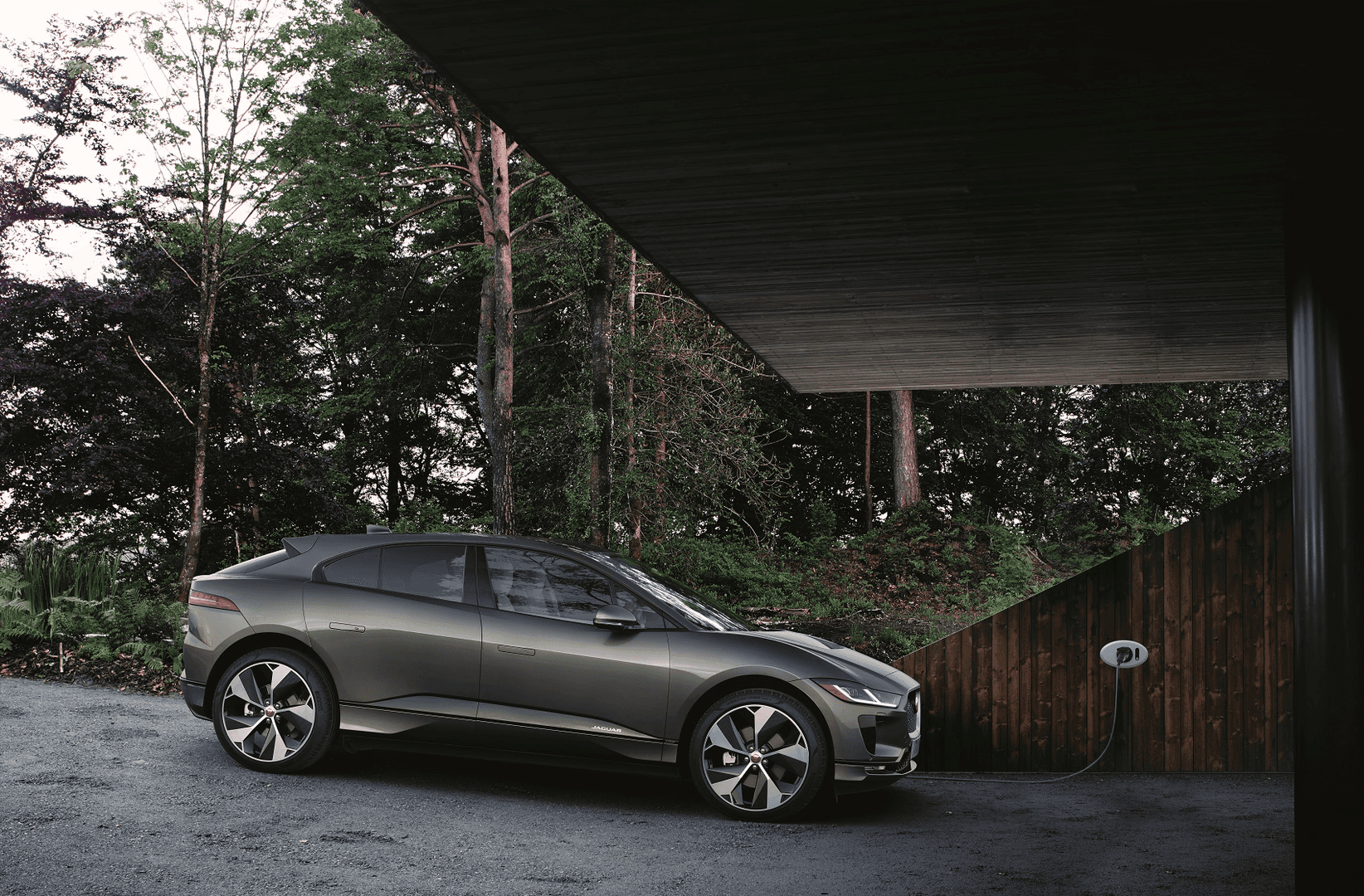 The Jaguar I-PACE cleaned up well at the World Car Awards this year. It snagged a trio of highly sought-after prizes, including the 2019 World Green Car of the Year Award. Where fuel economy is concerned, this car knows what it's doing.
As an electric car, the I-PACE doesn't measure its fuel consumption in terms of MPG. Instead, the MPGe, or miles per gallon equivalent, nomenclature is used. This value represents the number of miles a vehicle travels with electricity with the same energy content as one gallon of gasoline.
With an EPA-estimated 80 city/72 highway MPGe, this Jaguar SUV stands out from the pack!* Wherever your next adventure takes you, you'll use less energy than ever to find your destination.
Read the full 2021 Jaguar I-PACE review here!
The Thrills of All-Electric Performance
All that thrilling Jaguar power with zero tailpipe emissions—it's a world without tradeoffs. A ferocious all-electric powertrain yields 394 horsepower and 512 lb-ft of instant torque. You won't have to wait long to get up to speed. In fact, this ride can reach 60 MPH in just 4.5 seconds!
As you accelerate, several factors come into play to help the I-PACE move efficiently. This SUV can slice through the air like knife through hot butter, all with the help of a hood scoop. It channels oncoming air up and out, where the air passes over a roofline curved for maximum efficiency.
Drive much on the highway? If so, you probably cruise at 65 MPH or more. At these speeds, the active air suspension automatically lowers the car by 0.4 inches. Expect improved aerodynamic performance!
A Range that Keeps Going… and Going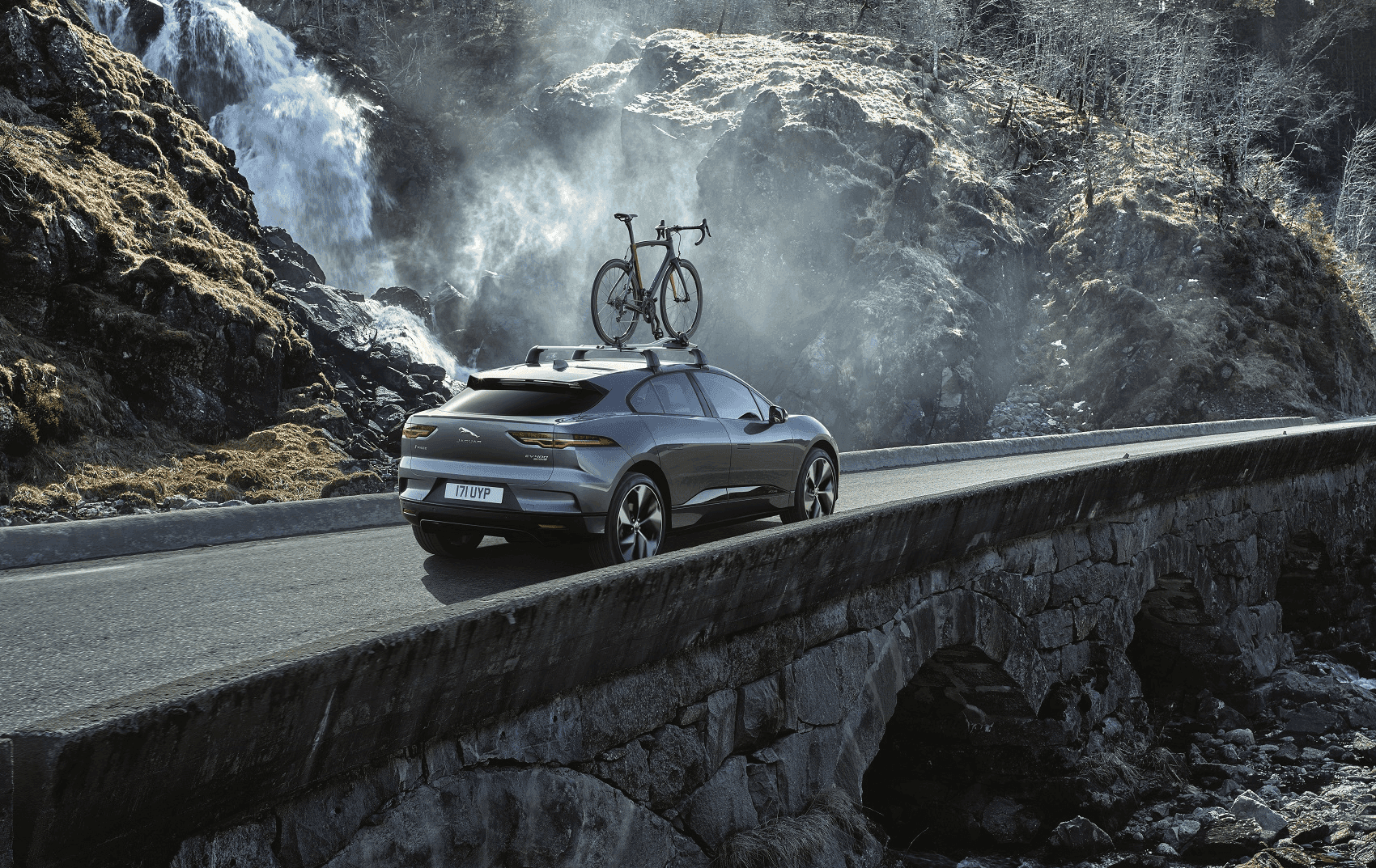 Your excursions demand a powertrain built for the long haul. We'd say the Jaguar I-PACE stands up well in this regard. In fact, it can travel up to 234 miles on one full charge!* That's more than enough to cover daily driving, to say nothing of road-trekking adventures.
Need to stop at a charging station? When it's time to fuel up, a 50 kW DC rapid charger—the kind found at most public charging stations—can charge your Jaguar SUV from 0 to 80 percent power in 85 minutes. Enjoy a meal, take a bathroom break, and your I-PACE will be ready to go when you are!
Like other electric cars, the I-PACE features regenerative braking. Not only does this reduce wear and tear on your brakes, but it recovers almost all braking energy to optimize the battery's incredible range.
Adventure in the Jaguar I-PACE
We hope you liked this look at the Jaguar I-PACE MPG fuel economy! This electric SUV is proof that a car need not sacrifice performance for fuel-sipping efficiency. Drivers near Westfield, Warren, and Staten Island who want both should schedule a test drive with us.
The experts at Ray Catena Jaguar of Edison will get you behind the wheel. See how the I-PACE stands out from the only place that matters—the driver's seat!
* 2019 Jaguar I-PACE. EPA estimated all-electric range is 234 miles with fully charged battery and 80 city, 72 highway, and 76 combined MPGe. MPGe is the EPA-equivalent measure of gasoline fuel efficiency for electric mode operation. All figures are EPA estimates. Actual range and mileage will vary with driving conditions and style, and other factors.