The Jaguar I-Pace E-Trophy Is Electrifying Racing
It has been said for years that electric cars would eventually overtake internal combustion. What is less agreed upon is the timing. Jaguar has decided to strive for the future and has taken an aggressive approach to accomplish this goal. Jaguar was one of the first automakers to join the FIA Formula E championship in 2016 and it has created a new support series using its I-Pace electric crossover. Formula E season concluded this past weekend in Brooklyn
Jaguar launched the production I-Pace in mid-2018 and the e-Trophy race series kicked off in December at the Formula E race weekend in Saudi Arabia.
The dual motors produce the same 394-hp and 512 lb-ft of torque as the street car but they have about 200-lbs less mass to haul around the track despite the heavier brakes and the roll cage. In typical race car fashion.
"To me, my biggest complaint, I would say is the braking system is too good," said RLL driver Bryan Sellers. Jaguar has truly revolutionized the way we look at race cars!
Check out the original article here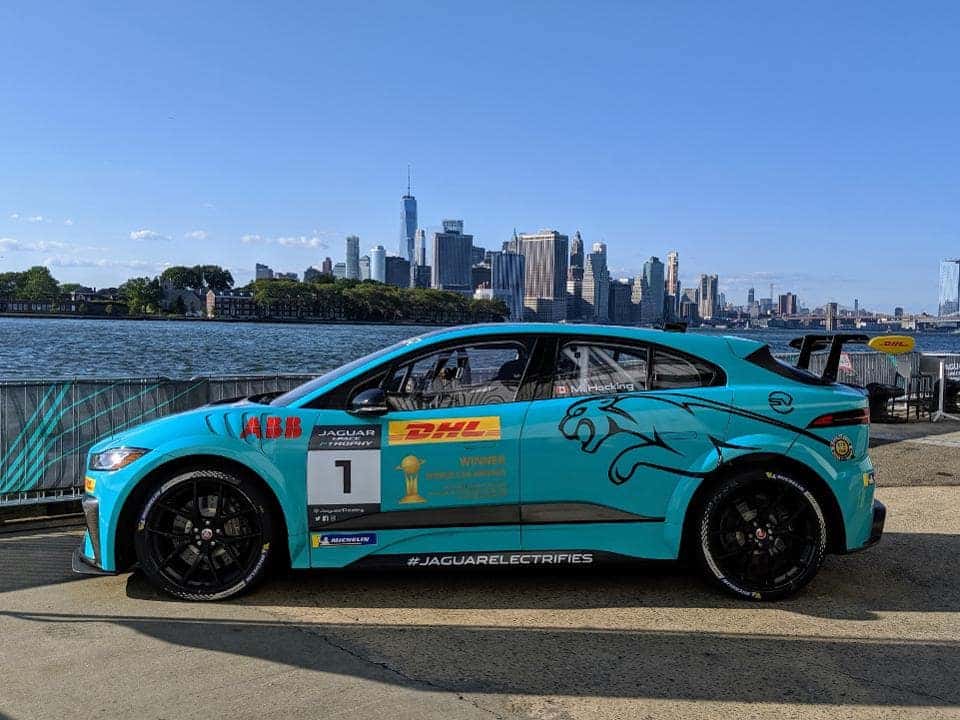 Photo credit: Sam Abuelsamid