Women's Choice Award
Ray Catena Jaguar of Edison is proud to announce that Jaguar has been honored with a Women's Choice Award. Women's Choice Award has unveiled four new Automotive Awards: Safety, Reliability, Family-friendly, and Eco-friendly, in which Jaguar has been mentioned.
Best for Eco Friendly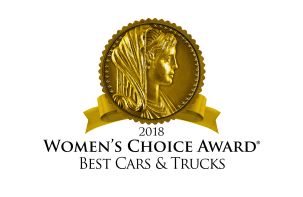 Coupe: Jaguar F-TYPE
According to Women's Choice Award's methodology on how they calculate a winner, several points need to be in consideration. The following explains the process:
ECO FRIENDLY CAR:
Women indicated that reducing foreign dependence on oil would be the number one reason they would purchase a "green" car. Reducing the environmental impact of man-made activities and personal gas expenditures came in a close second and third. The eco-friendly award was determined by creating a composite score based on these considerations and weighed according to results of this survey.
Fuel Economy: Score determined by standardizing the combined MPG and EPA's fuel economy rating.
Eco-friendly features: Cars were awarded additional points if they have a start/stop technology feature.
SmartWay certification: The EPA's SmartWay program certifies the 20% lowest-emitting passenger vehicles each model year, based on greenhouse gas and smog ratings. We gave a vehicle additional points for qualifying for this certification.
Disclaimer:
All information belongs to WomensChoiceAward.com and is not representative of Ray Catena Jaguar of Edison.