Turkey Trot
Get in the Thanksgiving spirit! Woodbridge Township is throwing its Annual Turkey Trot. On Saturday, November 11th , the Turkey Trot will assemble in the School 21 parking lot at 12:30pm and the walk will begin at 1:00pm. The walk will continue up Inman Avenue and to the Evergreen Center where crafts, refreshments, hay rides, pumpkin painting, and entertainment will be awaiting. Prizes for the best dressed Turkey Trotter will be awarded prizes and the best scarecrow made by local businesses will be displayed down Inman Avenue for Thanksgiving.
What's the cost of admission, you ask? Just a food item that can be used for Thanksgiving Baskets for the needy families in Woodbridge Township. Your contributions can be dropped off at the Evergreen Center the day of the event. If you can't walk and would still like to donate, you can drop off your items at the Evergreen Center any time after 11:30am.
Join in the fun as we begin the Season of Giving by helping those in need.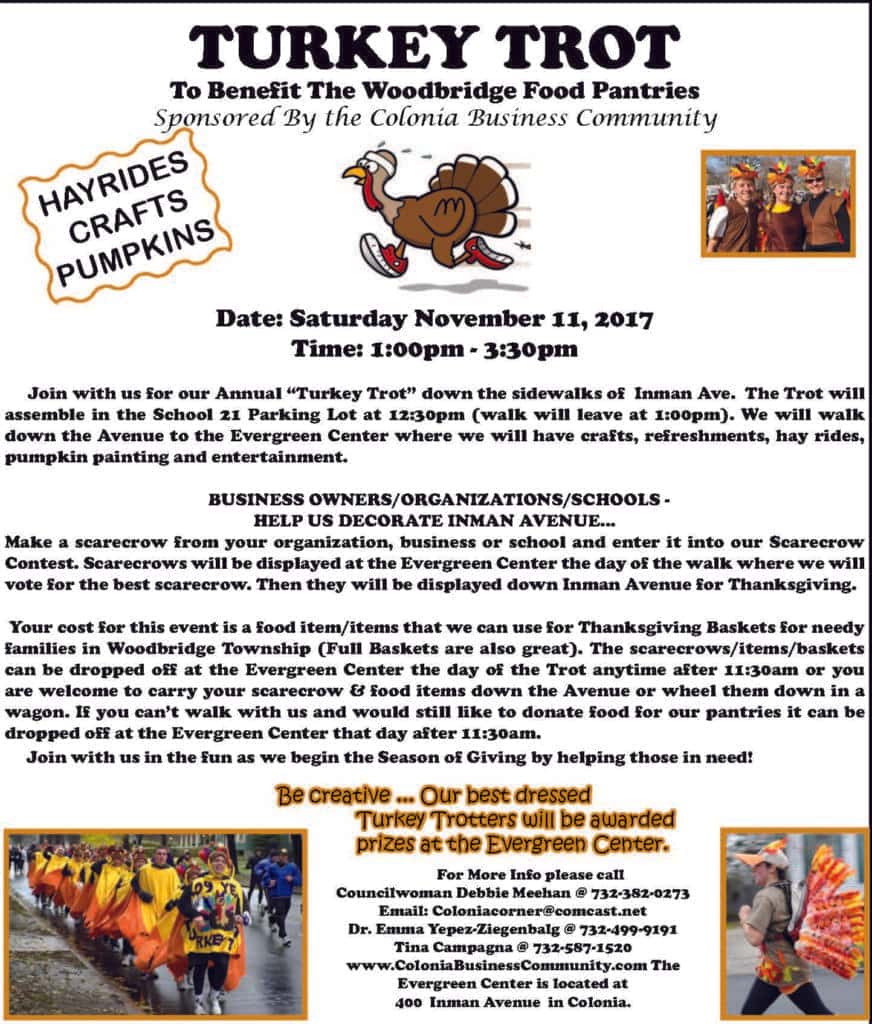 Disclaimer:
All information is provided by the Colonia Corner and is not representative of Ray Catena Jaguar of Edison.
http://cornerpapernj.com/news/local-news/annual-turkey-trot-is-coming-to-woodbridge-township